Video conferencing solution
The global outbreak of the COVID-19 in 2020 and continues to nowadays, has greatly affected all industries around the world. Traditional face-to-face meetings are difficult to carry out under the influence of the epidemic, and remote online meetings are becoming increasingly common. However, the common technical problems in remote video conferencing - poor sound quality, video lag, frequent dropped connections, and the inability to integrate the remote meeting platform with the local meeting system - greatly affect the meeting experience of the participants.

In this special period, VISSONIC, based on more than 10 years of experience and technical advantages in the AV industry, combined with the public cloud to launch a special video conferencing solution, which effectively solves the problems of limited pickup distance and poor sound quality, and brings you a perfect sound quality and ultra-high color image reproduction video conferencing experience.
●This video conferencing system can seamless connect with PC to use ZOOM, Teams, Skype, etc. video conferencing software.
●Professional conference camera to achieve console control rotating and collect high-definition image.
●Combine with our conference microphone, the PTZ camera can auto tracking the speaking person.
●Full digital conference microphone, not only clear pick up everyone's voice, but also picking up range is more accurate, local meeting rooms can achieve sound amplification without howling, which is impossible with traditional 360-degree pickups.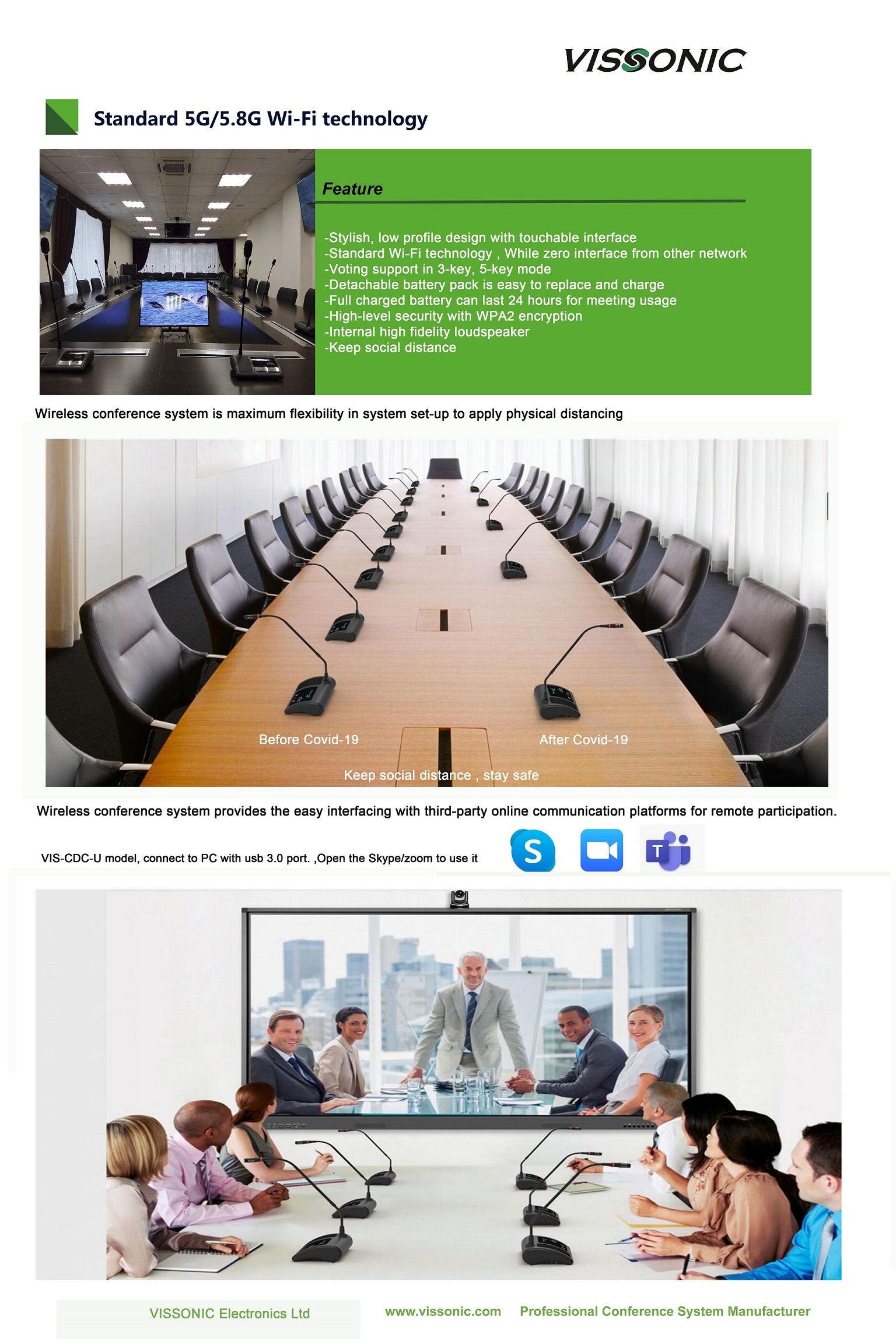 Perfect combination of local meeting and remote meeting, easily enjoy professional-level conference sound effects.

●Effectively solve the problems of limited pickup, poor sound quality, echo, whistle and small volume in traditional remote video conferencing
●Participants can be one person, one microphone, fully guarantee the distance of safety and health

For education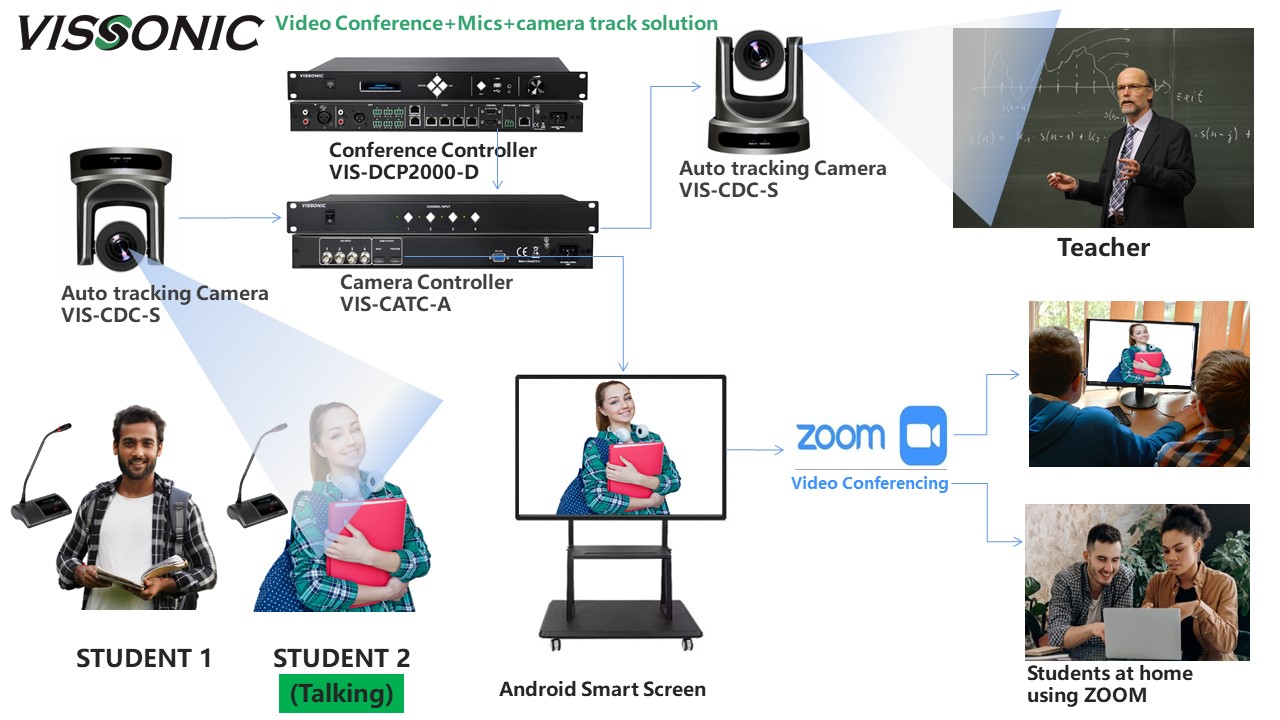 System Diagram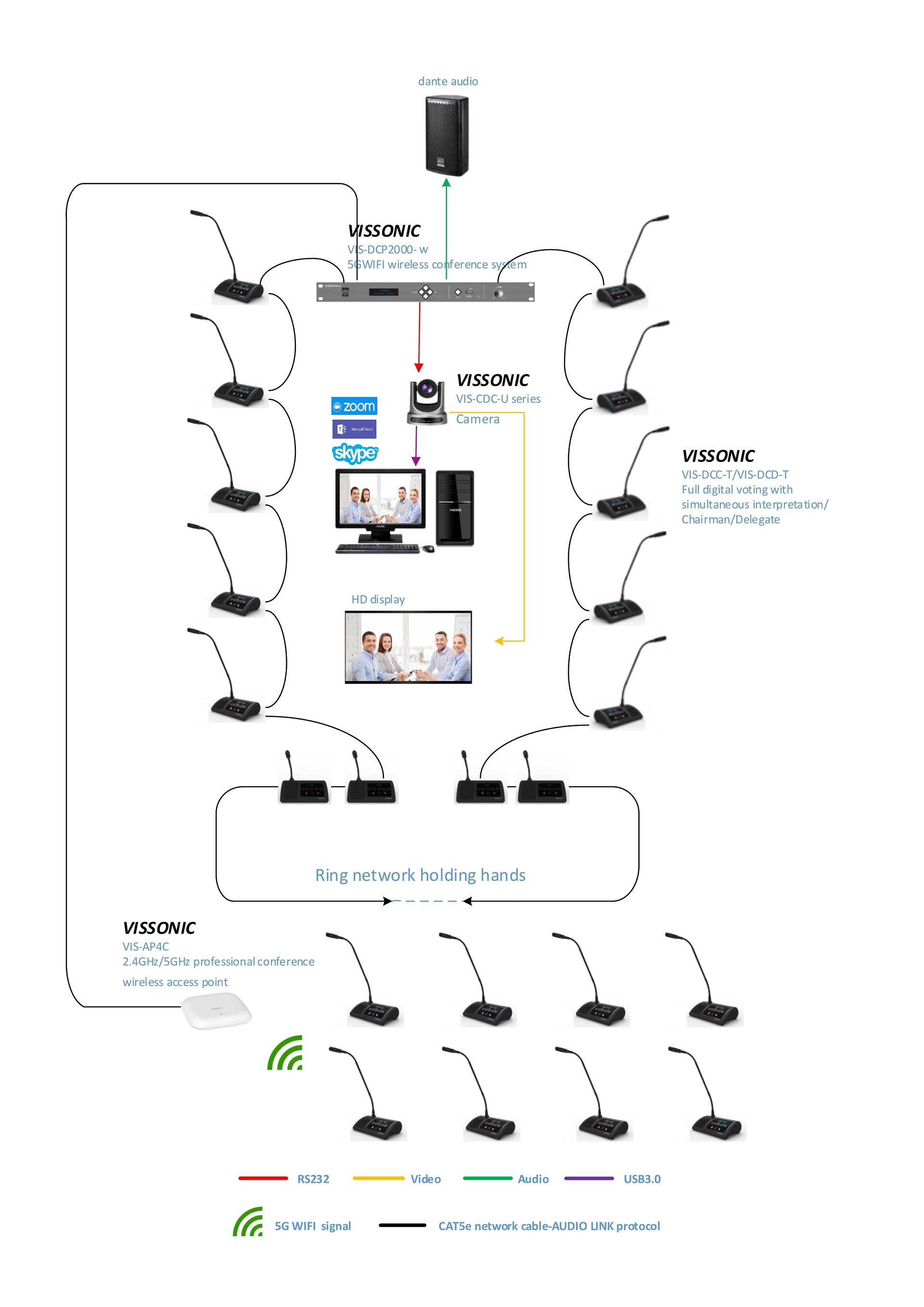 Solution product configuration table